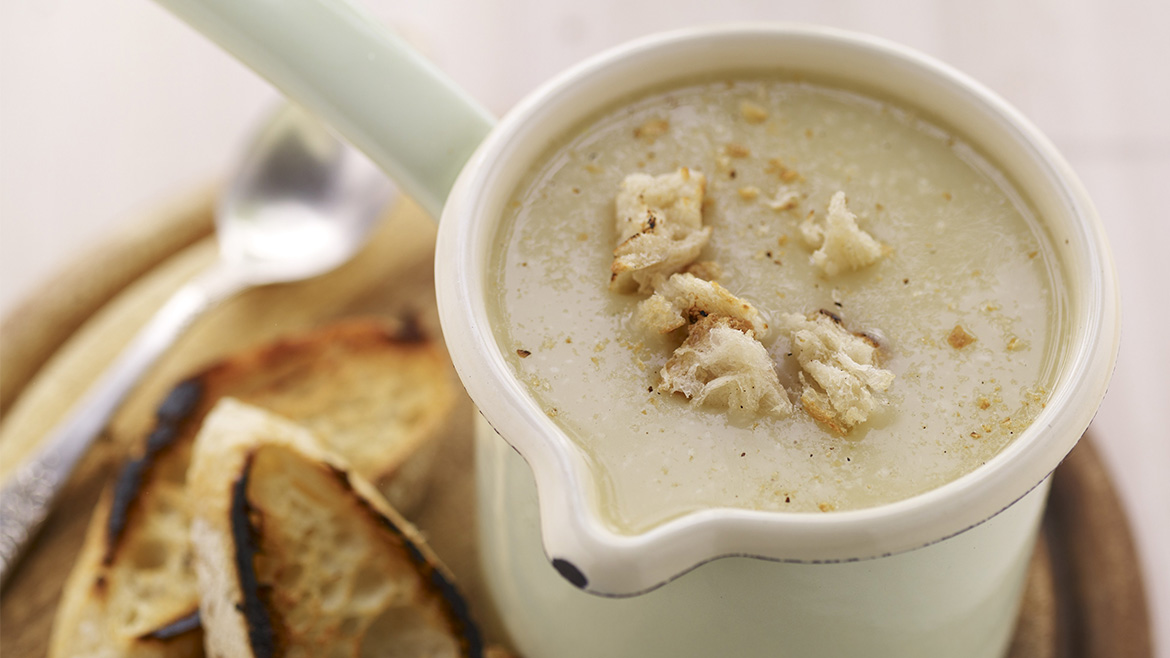 Creamy Garlic Soup
A warm creamy soup along with the savoury smell of garlic is such a great perk-me-up after a long day!
60 min

Preparation Time

10 min

Cooking Time

6 Serv.

Recipe Serves
Ingredients & Method
KNORR stock cubes are made from real ingredients, blended with a special mix of spices, all combined into a cube. Ideal as a soup base for all soup preparation & a variety of dishes.
2 KNORR CHICKEN CUBES
3 tbsp Olive Oil
3 Garlic Bulbs (peeled)
2 medium size Onions (thinly sliced)
2-3 medium Potatoes (peeled and cubed)
2 Carrots (sliced in thin rounds)
1,500ml Water
Chopped Thyme
A handful of Croutons
Shredded Gruyere or Swiss Cheese
In a large pot, sauté onions and garlic with olive oil over low to medium heat for 5 minutes. Do not burn.
Add carrots and potatoes and cook for 5 minutes more.
Add stock and thyme. Bring the soup to a boil.
Reduce the heat and simmer for about 45 minutes.
Give the soup a quick whizz with a blender.
Serve with croutons and a hearty sprinkling of cheese.
Find out what's everyone saying