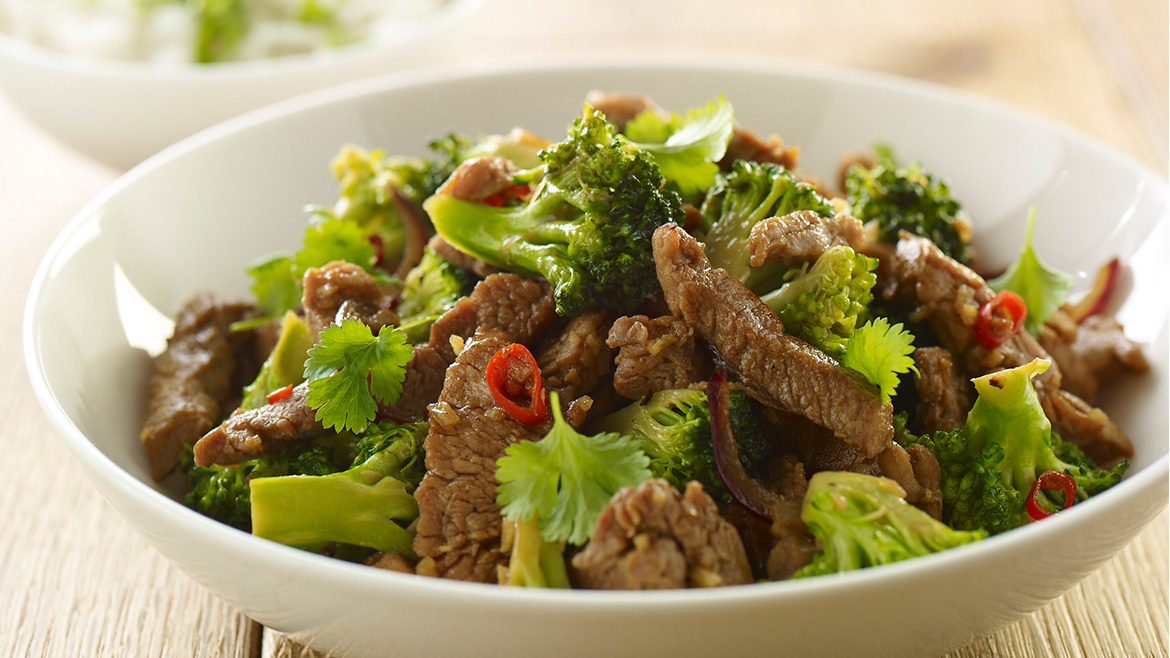 Beef and Broccoli
The savoury beef and broccoli stir fry is loved by everyone! Our recipe calls for only few steps to follow. Try it out!
10 min

Preparation Time

10 min

Cooking Time

4 Serv.

Recipe Serves
Ingredients & Method
KNORR stock cubes are made from real ingredients, blended with a special mix of spices, all combined into a cube. Ideal as a soup base for all soup preparation & a variety of dishes.
1 Red onion, chopped
4 cloves Garlic, chopped
1 KNORR® BEEF CUBE
1⁄4 cup Water
2 tbsp Oyster sauce
1⁄2 kg Broccoli
1⁄4 kg Beef sirloin
1 tbsp Cornstarch dissolved in 3 tbsp water
Sauté onion and garlic until aromatic. Add water, bring to boil and add Knorr Beef Cubes.
Add oyster sauce and broccoli. Stir well and simmer for a minute.
Add beef and cornstarch dissolved in water and let simmer until sauce is thick. Adjust seasonings according to taste.
Find out what's everyone saying