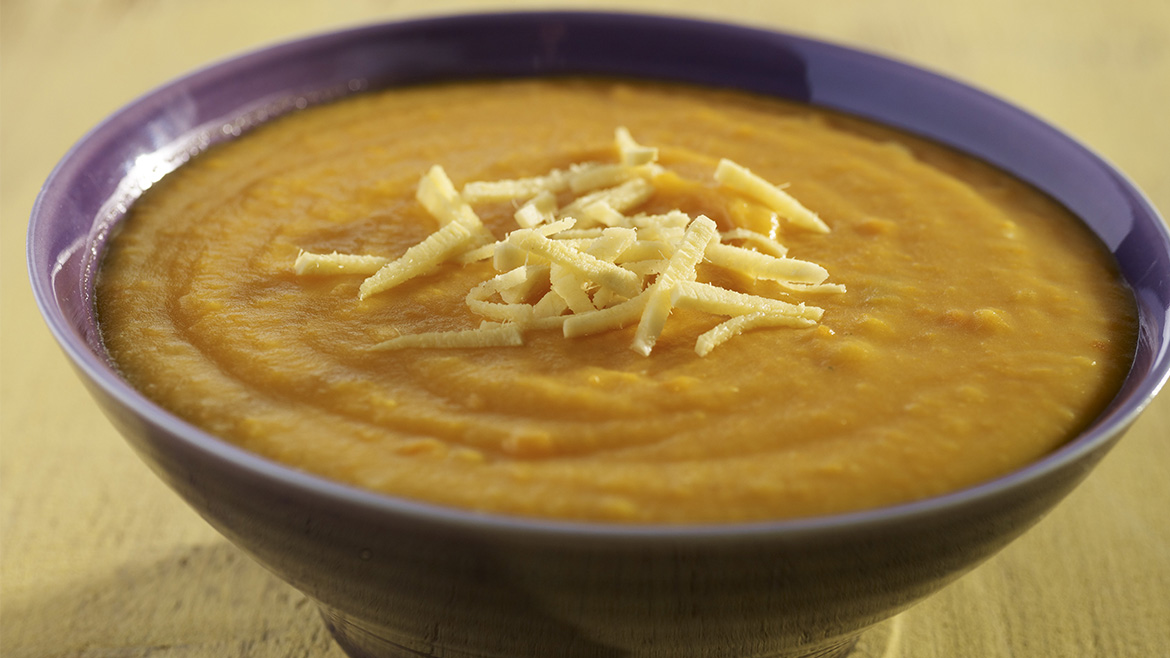 Cream of Carrot Soup with Ginger
The delicate flavour and smooth consistency of this soup make it a good choice for days when you need a comforting soup.
10 min

Preparation Time

20 min

Cooking Time

4 Serv.

Recipe Serves
Ingredients & Method
KNORR stock cubes are made from real ingredients, blended with a special mix of spices, all combined into a cube. Ideal as a soup base for all soup preparation & a variety of dishes.
1tbsp olive oil or spread
3–4 medium carrots, sliced
1 small onion, chopped
1tsp grated fresh ginger root
1 small potato, peeled and cubed
1l vegetable stock made from KNORR VEGETABLE STOCK CUBE
Heat the olive oil or spread in a saucepan. Sauté onions until fragrant.
Add the carrots and ginger. Cook for 5 minutes.
Add potato and broth. Bring to a boil. Reduce the heat and simmer for 15–20 minutes until vegetables are tender. Remove from the heat.
Puree with a hand blender. Serve garnished with a bit of parsley.
Find out what's everyone saying