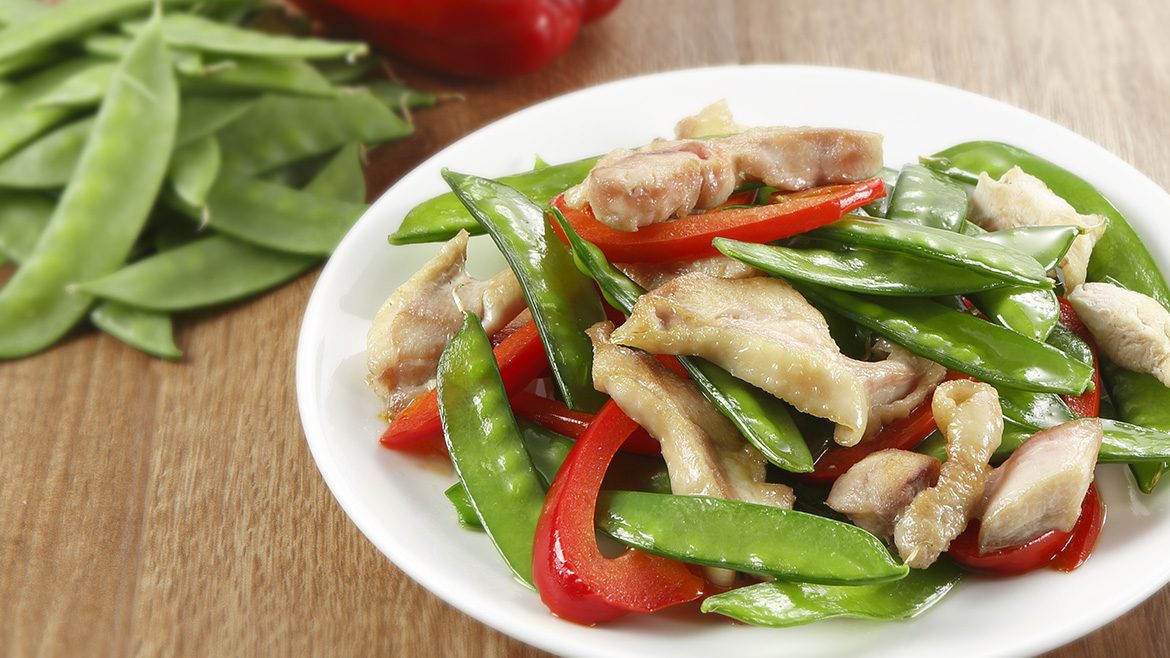 Stir Fried Chicken With Snow Peas
Marinated chicken pieces matched with fresh peas for a crunchy good time
5 min

Preparation Time

5 min

Cooking Time

4 Serv.

Recipe Serves
Ingredients & Method
A complete All In One Seasoning Solution made with all the essential cooking condiments that guarantees to give all dishes a delicious full-flavoured taste.Can be used for cooking stir-fry vegetables and meats. Available in 100g and 300g pack sizes.
3 tsp KNORR HAO CHI ALL-IN-ONE SEASONING
120g Snow peas (trim off the head and tail)
Half Red pepper (remove seed and slice)
1 Chicken leg (cut into 2 cm thick slices)
60ml Water
2 tbsp Cooking oil
Combine the sliced chicken leg with 1 tsp of KNORR HAO CHI ALL-IN-ONE SEASONING and set aside.
Heat up a wok with 2 tbsp of cooking oil to lightly fry the chicken.
Add in the snow peas, red peppers and water before covering the wok with a lid and wait for it to boil.
When the water is almost dried away, sprinkle KNORR HAO CHI ALL-IN-ONE SEASONING and lightly stir before getting ready to serve.
Chef John See's Flavour Tip:

Based on personal preferences, you can replace the chicken leg with white fish fillets for the same great taste!
Find out what's everyone saying