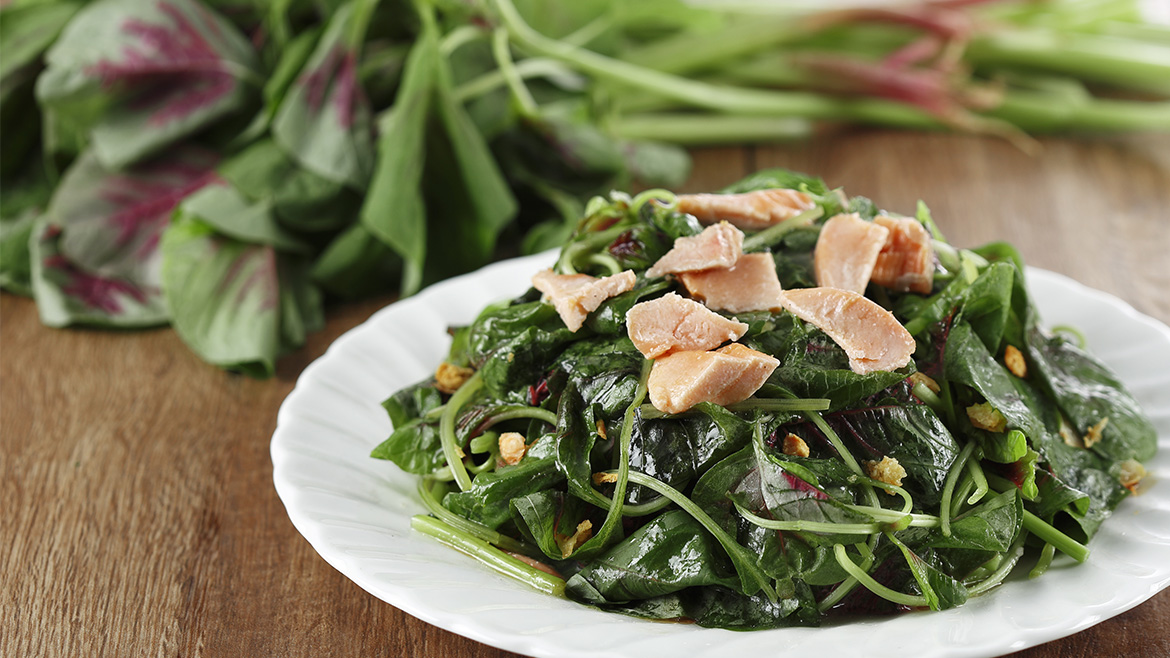 Stir Fried Spinach With Salmon
Stirfry salmon with spinach for a dish packed with flavour and nutrients!
5 min

Preparation Time

10 min

Cooking Time

4 Serv.

Recipe Serves
Ingredients & Method
A complete All In One Seasoning Solution made with all the essential cooking condiments that guarantees to give all dishes a delicious full-flavoured taste.Can be used for cooking stir-fry vegetables and meats. Available in 100g and 300g pack sizes.
2 tsp KNORR HAO CHI ALL-IN-ONE SEASONING
250g Spinach leaves (peel and break them to bite size pieces)
200g Fresh salmon (preblanch to cook and lightly smash it)
80ml Water
25g Garlic (thinly sliced)
1 tbsp Cooking oil
Heat up a wok with cooking oil, lightly fry the garlic to golden brown.
Add in the spinach leaves, lightly cooked salmon and water to the wok.
Cover the wok with a lid and wait for it to reach a boil.
Sprinkle the KNORR HAO CHI ALL-IN-ONE SEASONING over the spinach leaves.
Lightly fry the leaves and simmer until the water is almost dried away before getting ready to serve.
Chef John See's Flavour Tip: Go for the smaller and younger spinach rather than the big and harder ones because they will be more tender and best for stir frying!
Find out what's everyone saying