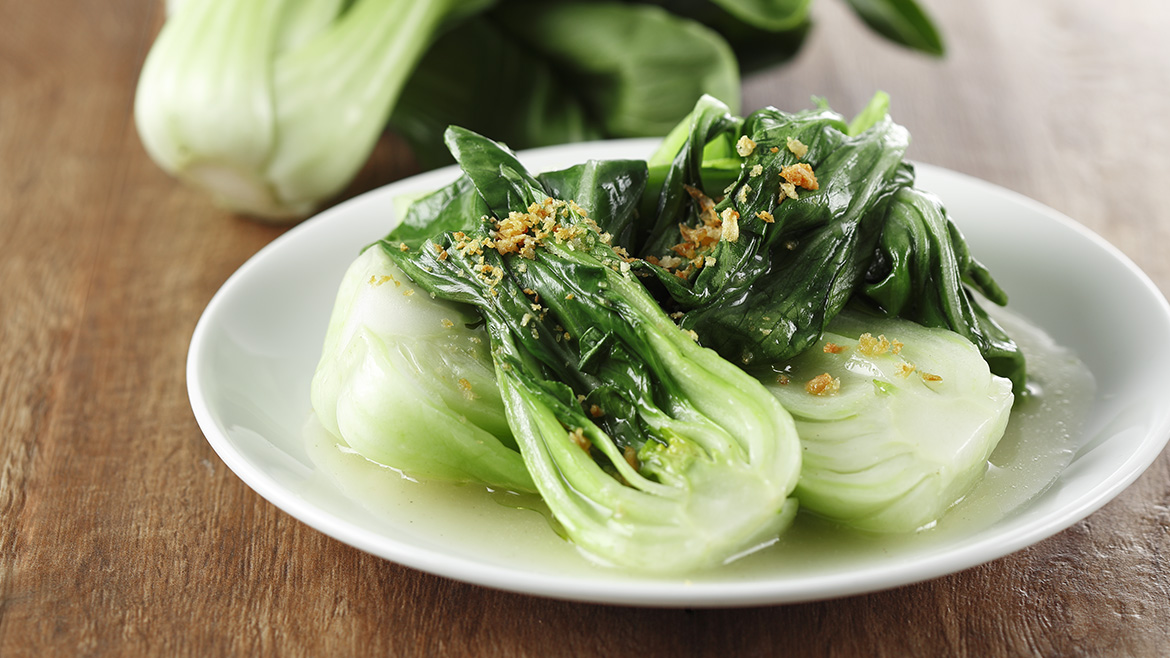 Stir Fried Garlic Bok Choy
Stir frying flavourful garlic with fresh vegetables never fails!
5 min

Preparation Time

5 min

Cooking Time

4 Serv.

Recipe Serves
Ingredients & Method
A complete All In One Seasoning Solution made with all the essential cooking condiments that guarantees to give all dishes a delicious full-flavoured taste.Can be used for cooking stir-fry vegetables and meats. Available in 100g and 300g pack sizes.
4 tsp KNORR HAO CHI ALL-IN-ONE SEASONING
200g Bok choy (cut into half)
4 Fresh shitake mushrooms (remove the stem and thinly slice)
40g Carrot (cut to thin strips)
3 Garlic (peel and thinly slice)
3 sprigs Spring onion bulb (smashed)
1 pot Boiling water
40ml Water
3 tbsp Corn starch
2 tbsp Cooking oil
Add a pinch of sugar to a pot of water and boil it before blanching the bok choy in it for 30 seconds and drain off the water to set aside.
Heat up a wok with 2 tbsp of cooking oil to lightly fry the sliced garlic and spring onion stems to golden brown.
Add in the 40ml of water, cover the wok with a lid and wait for it to reach a boil.
Add in the bok choy, carrot strips, fresh shitake mushrooms and bring to a boil before sprinkling the KNORR HAO CHI ALL-IN-ONE SEASONING over the vegetables.
Lightly fry before adding the corn starch. When the sauce have thickened, get ready to serve.
Chef John See's Flavour Tip: When blanching the bok choy, only half cook it as you will continue to cook it later with other fresh ingredients.
Find out what's everyone saying