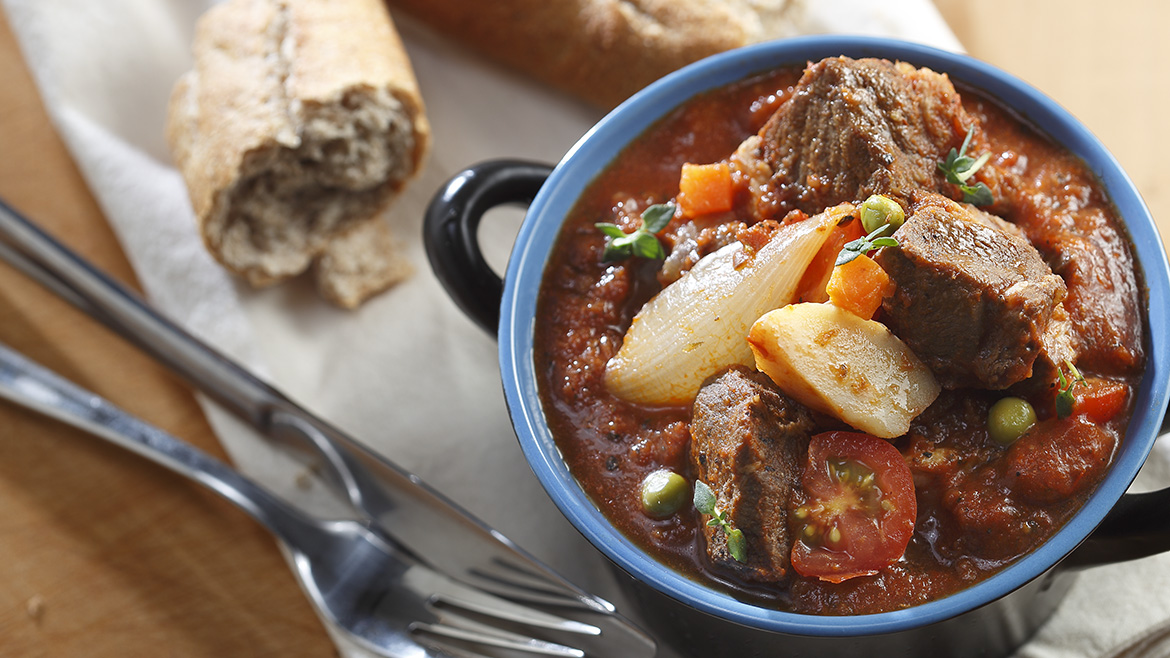 Beef Stew
Comforting beef stew that you can prepare in 15 minutes to warm your tummies on rainy days.
5 min

Preparation Time

15 min

Cooking Time

4 Serv.

Recipe Serves
Ingredients & Method
KNORR stock cubes are made from real ingredients, blended with a special mix of spices, all combined into a cube. Ideal as a soup base for all soup preparation & a variety of dishes.
200g Beef (cut into bite size cubes)
120g Assorted potatoes and carrots (cut to bite size cubes)
1 tbsp Cooking oil
55g White onions (diced)
Half tsp Ground thyme
2 KNORR BEEF CUBES (crushed)
250g Tomato puree
250ml Water
A pinch Black pepper
1 tbsp Brown sugar
Season the cubed beef with pepper and thyme.
Heat up a non-stick pot with oil then fry the marinated cubed beef to golden brown on both sides before setting aside. You should require about 3 minutes for each side to turn golden brown.
Add the onions to the pot and fry it to fragrance. Then add in the fried beef pieces back in, together with potatoes, carrots, 2 KNORR BEEF CUBES, tomato puree and water before braising the mixture for 9 to 15 minutes on high heat or until the mix is thickened.
Turn off the heat, add in the rest of the ingredients and stir well.
Finally, season to taste and garnish before getting ready to serve.
Find out what's everyone saying