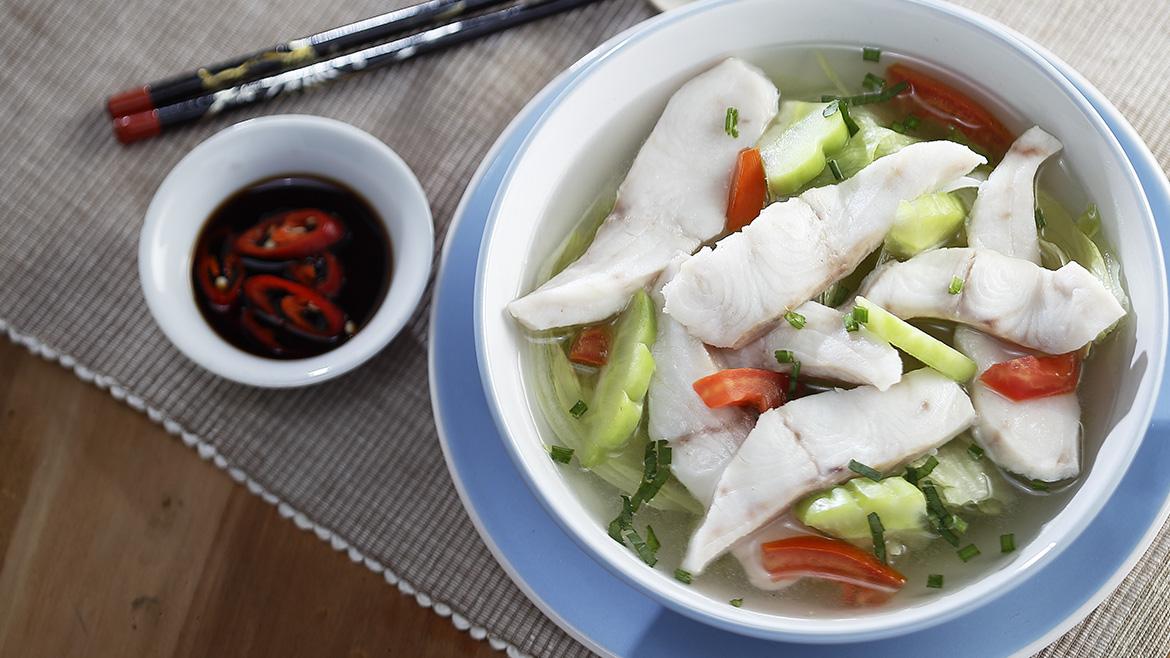 Sliced Fish Soup
The perfect healthy soup to prepare if you're feeling under the weather and want to go light!
5 min

Preparation Time

10 min

Cooking Time

4 Serv.

Recipe Serves
Ingredients & Method
KNORR stock cubes are made from real ingredients, blended with a special mix of spices, all combined into a cube. Ideal as a soup base for all soup preparation & a variety of dishes.
200g White fish fillets (sliced and lightly coated with corn flour)
1 tsp Cooking oil
100g Shallots (thinly sliced)
2 KNORR IKAN BILIS CUBES
10g Celery leaves
20g Bitter gourd (sliced)
1200ml Water
10g Ginger (sliced)
GARNISHING
35g Fresh iceberg lettuce
Heat up a non-stick pot with oil then add the shallots to fry to fragrance.
Add in water with 2 KNORR IKAN BILIS CUBES and bring the mixture to a heavy boil in 3 minutes.
Then add in the rest of the ingredients one after the other and cook for another 5 to 7 minutes or until the fish slices are cooked.
Finally, taste and garnish before serving.
Find out what's everyone saying