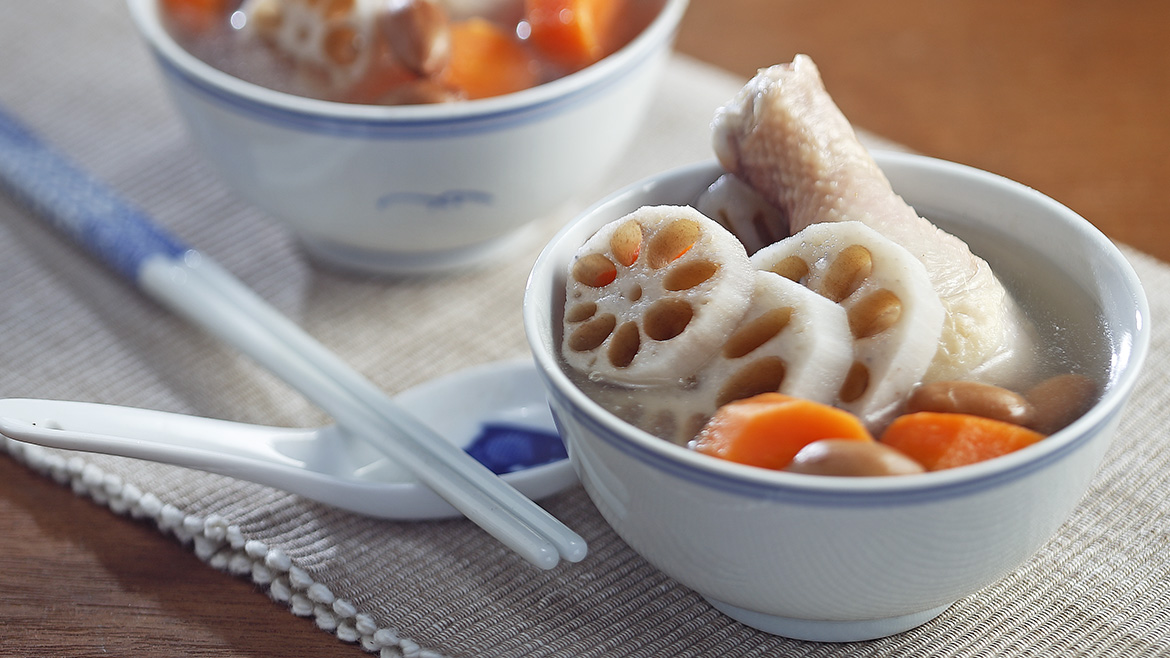 Lotus Roots with Peanut and Chicken Soup
Homely soup that is prepared traditionally with pork but if you're feeling experimental, try going with chicken!
5 min

Preparation Time

15 min

Cooking Time

4 Serv.

Recipe Serves
Ingredients & Method
KNORR stock cubes are made from real ingredients, blended with a special mix of spices, all combined into a cube. Ideal as a soup base for all soup preparation & a variety of dishes.
150g Lotus roots (peel and slice to half cm thickness)
1tsp Cooking oil
120g Red onions (thinly sliced)
2 KNORR CHICKEN CUBES
2 Red dates
30g Carrot (cut into pieces)
150g Canned braised peanuts
1200ml Water
4 Chicken legs (cut into big cubes)
Heat up a non-stick pot with oil and add the red onions to fry to fragrance.
Add in water with 2 KNORR CHICKEN CUBES and bring the mixture to a heavy boil in 4 minutes.
Then add in the rest of the ingredients one after the other before cooking for another 7 to 9 minutes or until the chicken meat is cooked.
Finally, taste before getting ready to serve.
Find out what's everyone saying