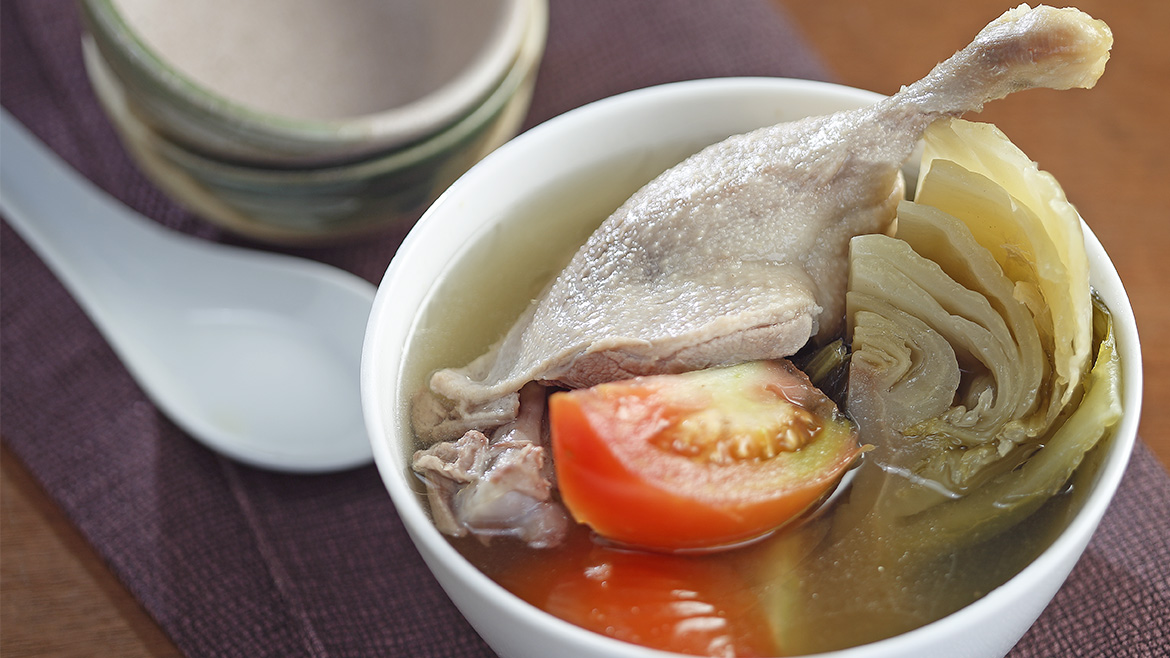 Salted Vegetable Duck Soup
Do you know that you can cook the common salted vegetables duck soup conveniently with Knorr cubes?
5 min

Preparation Time

25 min

Cooking Time

4 Serv.

Recipe Serves
Ingredients & Method
KNORR stock cubes are made from real ingredients, blended with a special mix of spices, all combined into a cube. Ideal as a soup base for all soup preparation & a variety of dishes.
2 Fresh duck leg (clean by washing)
3 Shallots (thinly sliced)
2 KNORR VEGETABLE CUBES
150g Salted vegetables (clean by rinsing lightly)
2 Fresh tomatoes (cut into halves)
2 Salted plums
1 tsp Toasted Szechuan pepper (in a filter bag)
1500ml Water
5 Whole garlic (lightly smashed)
Heat up a non-stick pot and add the shallots to fry to light brown or when they are fragrant.
Add in water with 2 KNORR VEGETABLE CUBES and bring the mixture to a heavy boil in 2 minutes.
Then add in the rest of the ingredients one after the other before cooking for another 17 to 25 minutes or until the duck meat is tender and cooked.
Finally, taste and garnish before serving.
Find out what's everyone saying