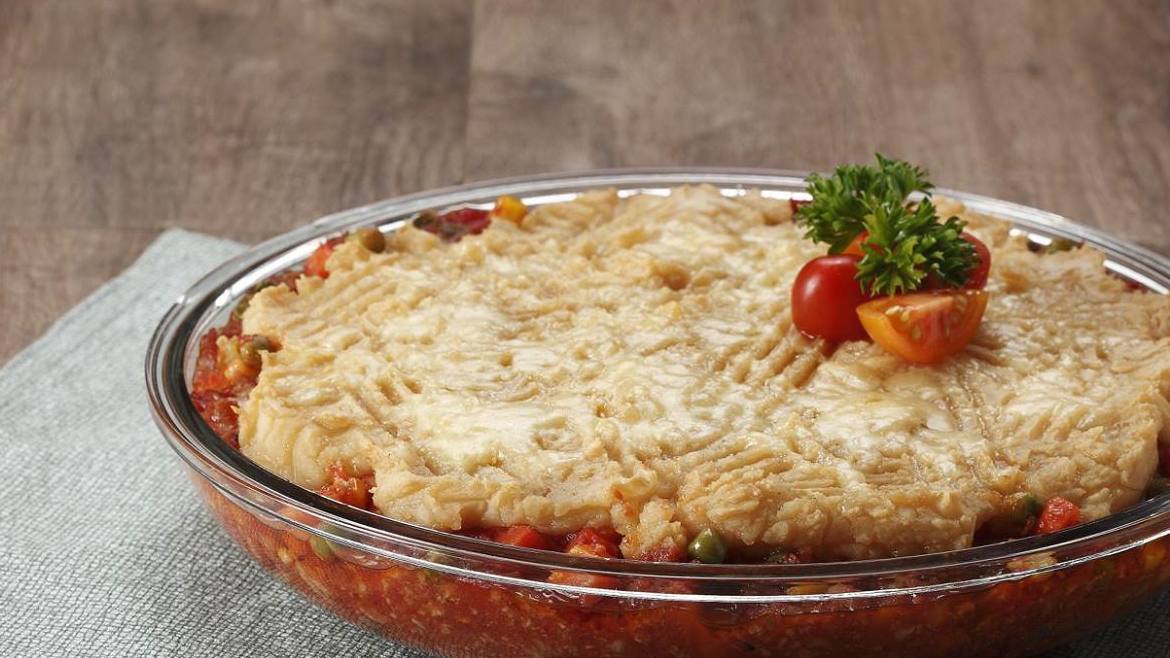 CHICKEN SHEPHERD'S PIE
The shepherd's pie is a meaty, savoury classic that is perfect for sharing!
5 min

Preparation Time

30 min

Cooking Time

4 Serv.

Recipe Serves
Ingredients & Method
A complete All In One Seasoning Solution made with all the essential cooking condiments that guarantees to give all dishes a delicious full-flavoured taste.Can be used for cooking stir-fry vegetables and meats. Available in 100g and 300g pack sizes.
For Tomato Chicken Gravy:
3 tbsp KNORR HAO CHI ALL IN ONE SEASONING
650 g Minced chicken
2 tbsp Cornflour
1 pc Big onion, diced
150g Frozen mixed vegetable
1 litre Water
3 cup Whole peeled tomatoes
2 tbsp Worcestershire sauce
5 g Dry mixed herb
1tbsp Olive oil
For Mashed Potatoes:
3cup Mashed potato powder
55gm unsalted butter
400 ml Milk
20 gm Grated cheese
1 tsp KNORR HAO CHI ALL IN ONE SEASONING
½ tsp Ground black pepper
(For Tomato chicken gravy) Mix minced chicken with cornflour.
Fry onions with a little oil till slight golden brown, then stir in minced chicken to cook. Mix Knorr Hao Chi All in One seasoning with the remaining ingredients. Bring it to a boil and simmer for 20mins.
(For Mashed Potatoes) Boil milk and butter together and bring it to a simmer. Add grated cheese, Knorr Hao Chi All in One seasoning, black pepper and mashed potatoes into the milk mixture. Whisk it well.
Scoop the cooked gravy into an oven safe bakeware, cover with mashed potato as shown. Grill in 175ºC oven until the potato turns brown and crusty (about 10 min).
Find out what's everyone saying