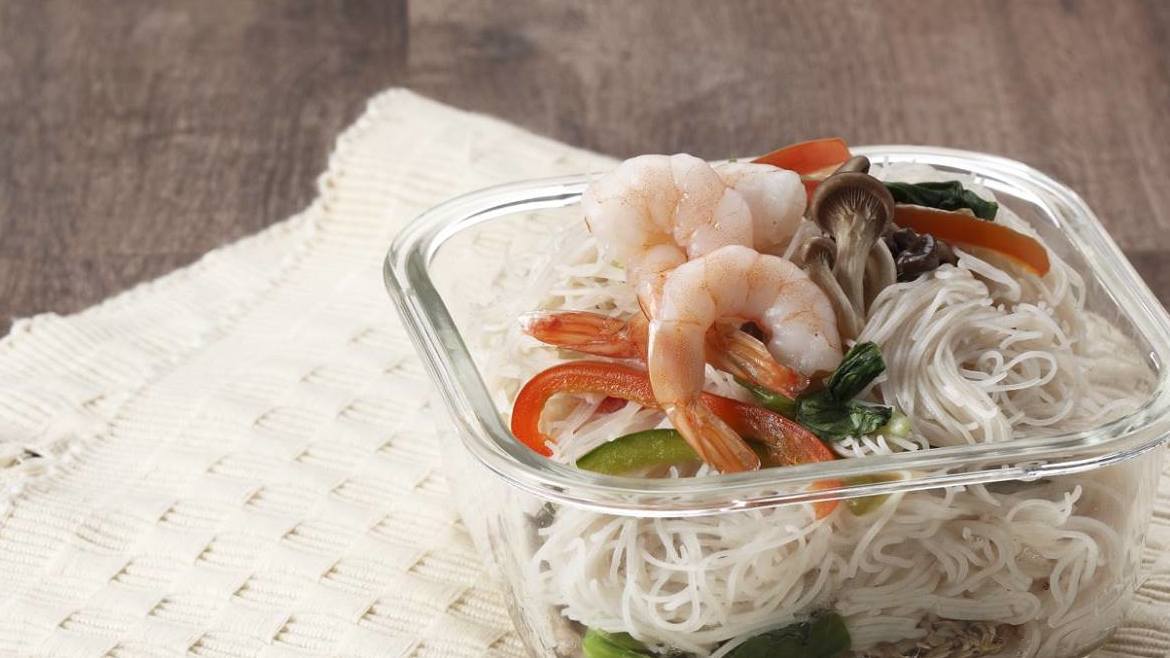 SINGAPORE STYLE HEALTHY FRIED BROWN RICE VERMICELLI
Yummy and healthy, this recipe is a guaranteed quick fix for lunch at home!
5 min

Preparation Time

15 min

Cooking Time

4 Serv.

Recipe Serves
Ingredients & Method
A complete All In One Seasoning Solution made with all the essential cooking condiments that guarantees to give all dishes a delicious full-flavoured taste.Can be used for cooking stir-fry vegetables and meats. Available in 100g and 300g pack sizes.
2 tbsp KNORR HAO CHI ALL IN ONE SEASONING
2 cups Water
250g Brown rice vermicelli (soaked in water)
1 pc Red onion (sliced)
1 tbsp Avocado oil
100g Fine asparagus (cut to bite size)
100g Tiger prawn (slightly blanched)
2tbsp Crispy fried shallots
½ cup Carrots (cut to strips)
Find out what's everyone saying