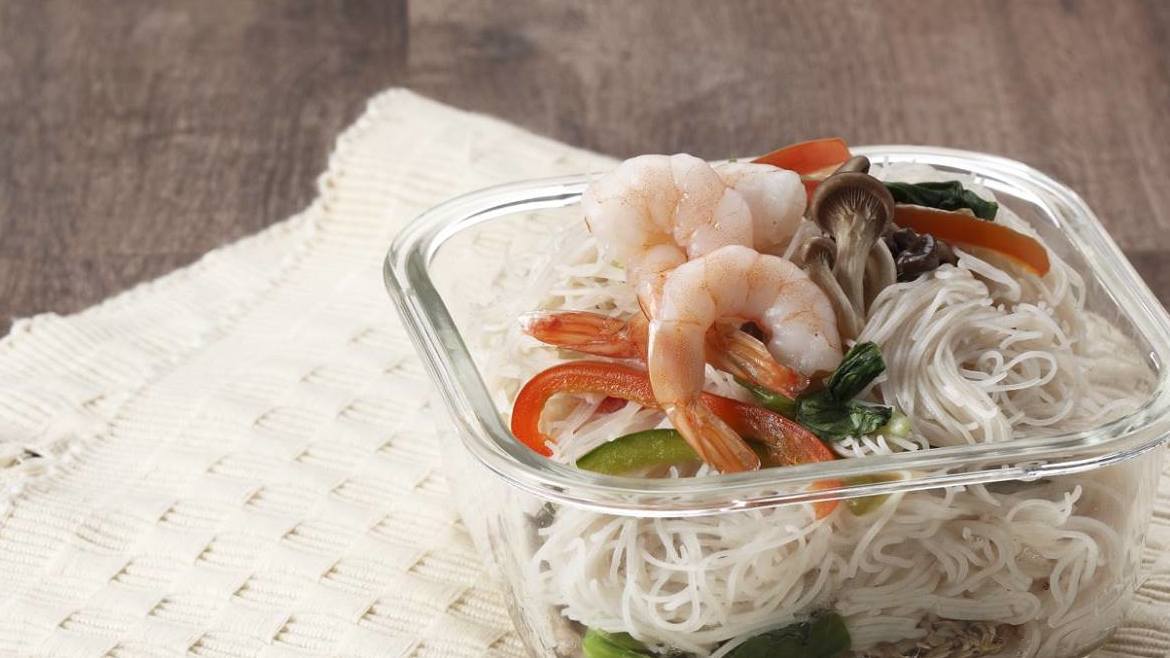 SINGAPORE STYLE HEALTHY FRIED BROWN RICE VERMICELLI
Yummy and healthy, this recipe is a guaranteed quick fix for lunch at home!
5 min

Preparation Time

15 min

Cooking Time

4 Serv.

Recipe Serves
Ingredients & Method
A complete All In One Seasoning Solution made with all the essential cooking condiments that guarantees to give all dishes a delicious full-flavoured taste.Can be used for cooking stir-fry vegetables and meats. Available in 100g and 300g pack sizes.
2 tbsp KNORR HAO CHI ALL IN ONE SEASONING
2 cups Water
250g Brown rice vermicelli (soaked in water)
1 pc Red onion (sliced)
1 tbsp Avocado oil
100g Fine asparagus (cut to bite size)
100g Tiger prawn (slightly blanched)
2tbsp Crispy fried shallots
½ cup Carrots (cut to strips)
Add avocado oil into a heated wok, fry red onion to fragrant.
Add water to wok, then add in Knorr Hao Chi All in One seasoning and rest of the ingredient.
Cover with lid and let it come to a boil.
Stir the mixture lightly and serve.
Find out what's everyone saying