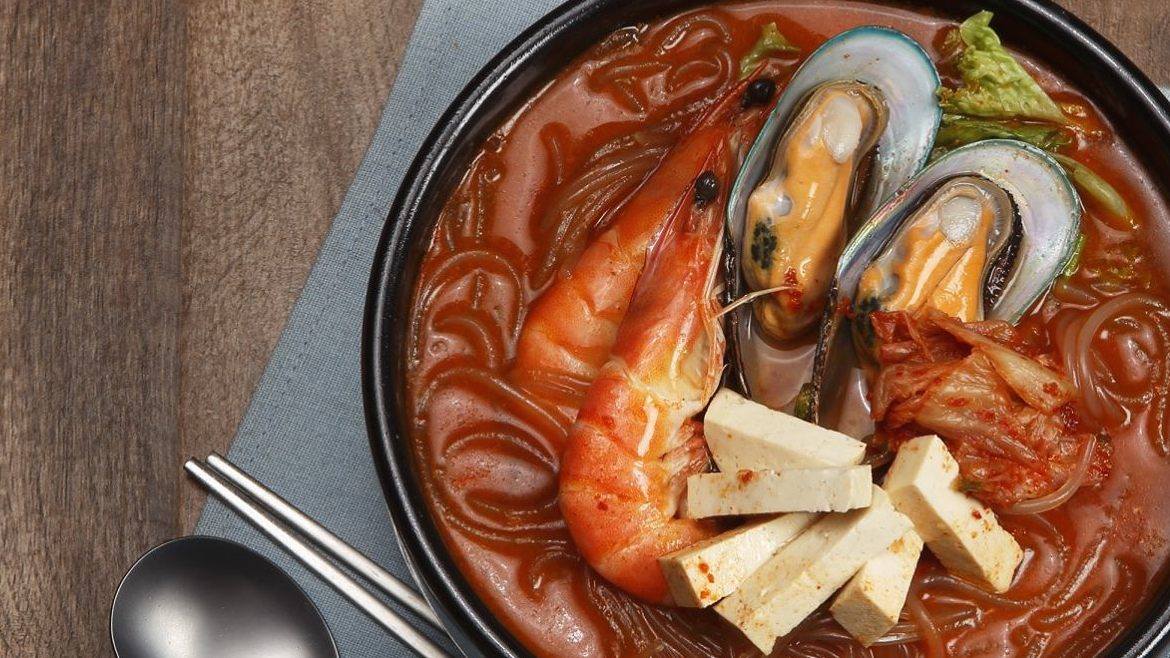 KOREAN SPICY SEAFOOD SOUP
Sour, spicy and coupled with the sweetness of seafood, our Korean Spicy Seafood Soup will make Kimchi fanatics go wild!
5 min

Preparation Time

10 min

Cooking Time

4 Serv.

Recipe Serves
Ingredients & Method
KNORR stock cubes are made from real ingredients, blended with a special mix of spices, all combined into a cube. Ideal as a soup base for all soup preparation & a variety of dishes.
2 cubes Knorr Fish Cube
3 tbsp Korean chili paste (Gochujang)
1bowl Korean glass noodle (Jap Chae)
4 pc Fresh prawns
4pc Fresh greenlip mussels
½ cup Readymade Kimchi
10g Celery leaves
55g Beancurd (cut to thins)
1 tsp Cooking Oil
80g Red Onions (thinly sliced)
1800ml Water
Add oil into a heated non-stick pot, fry red onions to fragrant.
Add water and 2 KNORR FISH CUBES before bringing the mixture to a heavy boil in 2 minutes.
Then add in the rest of the ingredients one after the other and cook for another 3 to 5 minutes or until the seafood is cooked.
Finally, taste and get ready to serve.
Find out what's everyone saying